May 29th, 2010 by susanna
This is a recipe I came across while looking for a way to use a new bottle of McCormick Smoky Sweet Pepper Blend. McCormick says: Flavorful and versatile, our signature Smoky Sweet Pepper Blend will inspire creativity in your cooking.
Among the recipes I found at McCormick.com, this one stood out for a few reasons:  family-friendly ingredients, on-hand ingredients and easy was in the recipe's name.
So, to begin with, I chopped some onion then cooked and stirred it in heated oil.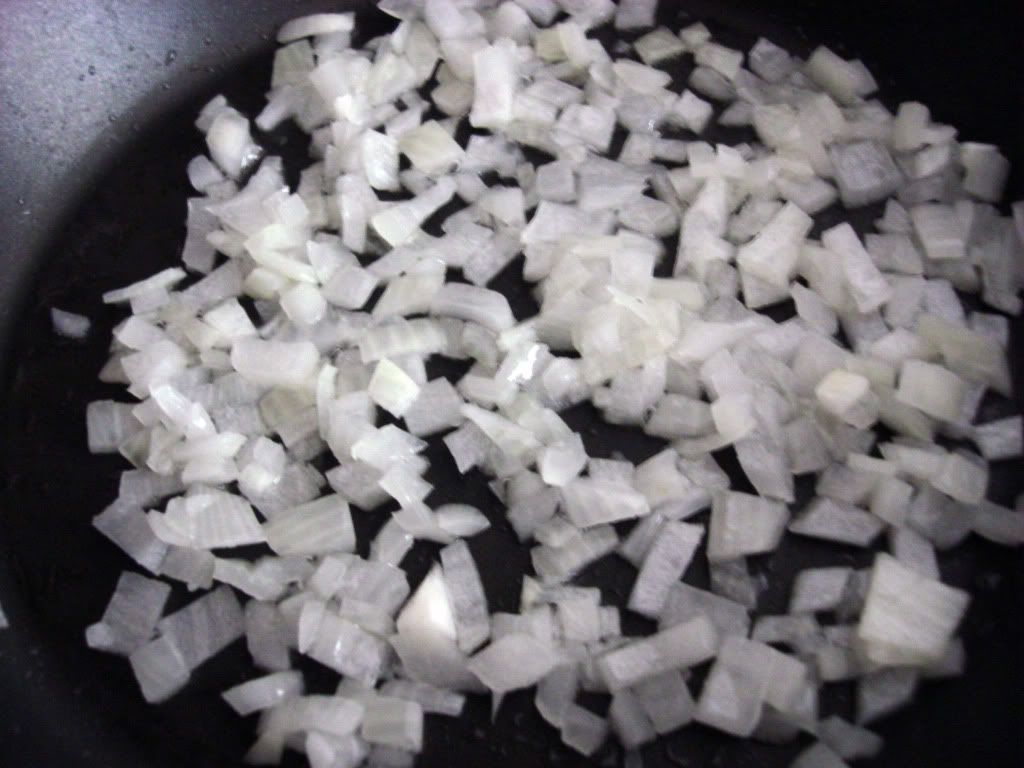 Just one Tablespoon of olive oil and 1/2 Cup onion is needed. Easy, right?!
Then I added the rice and Seasoning, stirred it all up and cooked for a couple minutes.
After that, I stirred in chicken broth, bringing the mixture to a boil. As requested, I covered the pan and simmered the broth for 15 minutes. And this is where I remove easy from Easy Spanish Rice…
True, it wasn't difficult, but surely Easy Spanish Rice cannot qualify as a time saver or anything of that nature because once I was done watching the simmering pot for 15 minutes, I stirred in diced tomatoes and simmered for another 8-10 minutes.
What would happen if the tomatoes were simmered with the rice for the whole cooking time?!  Would it taste too tomato-ey?! Would the tomatoes be mushy?! I think not…but I shall continue…
Easy Spanish Rice

1 Tablespoon Olive oil
1/2 Cup chopped onion
1 Cup long grain rice
3 Tablespoons McCormick Smoky Sweet Pepper Blend
2 1/2 Cups reduced sodium chicken broth
1 can (14.5 oz.) diced tomatoes, drained
Heat oil in large skillet on medium heat.
Add onion, cook and stir 2 minutes or until softened.
Add rice and Seasoning; cook and stire 2 minutes.
Stir in broth. Bring to a boil.
Reduce heat to low; cover and simmer 15 minutes.
Stir in tomatoes.
Cover and simmer 8-10 minutes or until rice is tender and liquid is absorbed.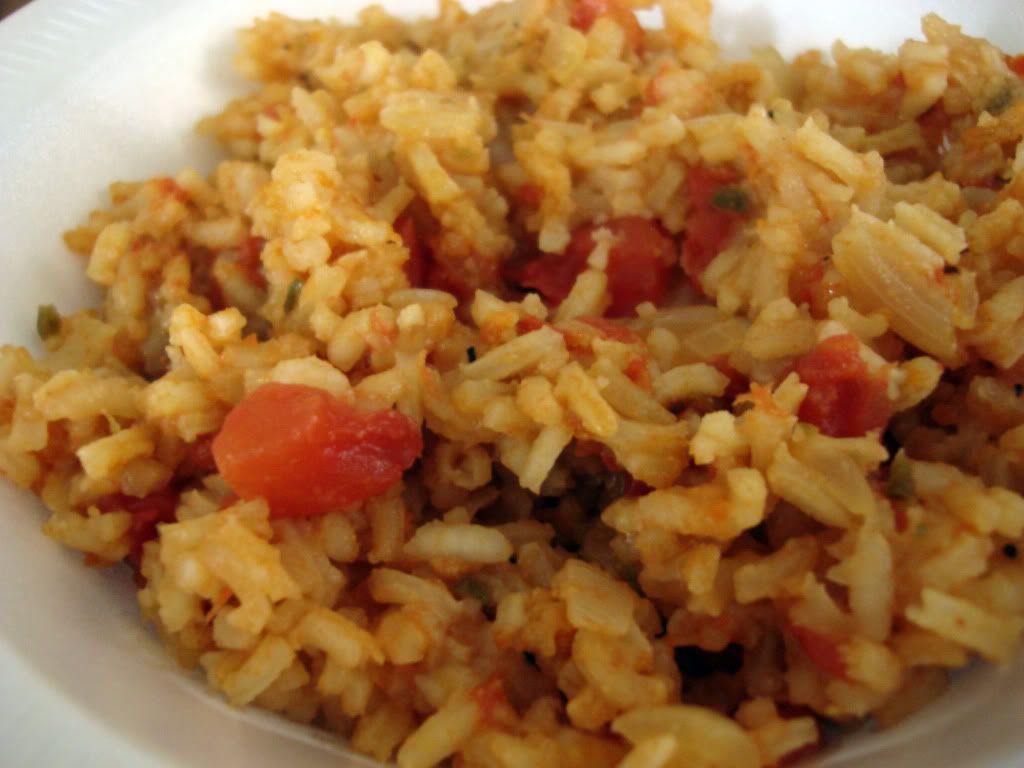 Not what I was hoping for. Everything was a little mushier than I had imagined. The rice ended up a bit clumpy and everything else was just…regular. This was a bland tasting Spanish Rice regardless of the use of Smoky Sweet Pepper Blend. I didn't dislike the rice, but it was not worth the time used to prepare it. I could have made something much better in 25 minutes. I can get the same taste from a package of Knorr Spanish Rice and it cooks in just 7 minutes.
Last thought – McCormick Smoky Sweet Pepper Blend is awesome to shake on refried beans during heating. It adds extra flavor that wouldn't have been there otherwise. I guess that's where the rest of my bottle will go.